Join us at the Annual Michigan Waterfowl Festival, the premier event that celebrates the art, skill, and passion of waterfowl hunting.
We invite you to embark on an unforgettable journey through the festival's rich history. Get ready to immerse yourself in an unparalleled celebration at the Michigan Waterfowl Festival.
The MI Waterfowl Festival is an Annual Event Attracting 8,000- 10,000 People. This Year Marks the 65th Annual Event, Planned for September 11th and 12th.
Come out and enjoy a great Michigan tradition and see what got it all started.
History
– Area Named Pte. Mouillee, Meaning "Wet Point" by French fur Trades (1749). Much of the wetland Areas, Various Islands, Were Formed by Sediments from, the Huron River.
– In 1875, Eight Millionaire Sportsmen Purchased About 2,000 Acres and Formed the Big 8 Shooting Club. It was Considered by Many to be One of the Most Prestigious Hunting Clubs in North America.
– The Michigan Department of Resources Bought the Land (2600 Acres) from the Club in 1947 for an Average of $75 an Acre.
– Through a combination of Dams on the Huron River, and High Water, Much of the Wetland Emergent Marsh System Eroded and Disappeared.
– Restoration of the Coastal Wetlands Began in 1976 with the assistance of the U.S. Army Corps of Engineers. This Included Constructing the "Big Banana" a 700 Acers Confined Disposal Facility (CDF) Fashioned as a Long Narrow Barrier Island. This CDF is the Largest Freshwater CDF in the World.
Results and Impacts of Wetland Restoration
– Increased Annual Production of Waterfowl. With Annual Peak Fall Waterfowl Migration Estimated at 20,000 – 26,000 Birds.
– A Significant Waterfowling Area with About 6,000 User Trips Annually. Total Hunter Effort is About 10,000 User Trips annually. Trapping Effort is Moderate, but Trappers Took 13,710 Muskrats in 2006.
– A Wide Variety of Unusual Species Use the Area. i.e., Black Billed Plover, Glossy Ibis, Whimbrels, Bald Eagles, Osprey, and Eastern Fox Snakes.
– Fishing Opportunities a Very Abundant Within and Around the Pte. Mouillee State Game Area.
– One of the Top Birding Areas in the Mid-west Because of the Bird Species and Diversity of Habitat. Recognized as an International Shorebird Importance Area in 2001 with 10,000 – 20,000 Shorebirds Using the Area.
– Special Nesting of Osprey, 5 Years in the Humphries Unit: Black Necked Stilts in 2003, 2006, and 2007: Black Crowned Night Heron Rookery, One of the Largest in the Mid-West; Bald Eagles from 1999 – 2101, All Sign of Improving Habitat Conditions.
– Present State Ownership 4,040 Acres.
Duck & Goose Calling Championship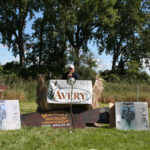 Prepare to be mesmerized by the artistry and skill of waterfowl calling at the Duck & Goose Calling Championship.
Witness the mastery of contestants as they unleash a symphony of lifelike duck calls, capturing the essence of ducks and geese.
This highly anticipated event showcases the mastery of contestants as they create lifelike calls that entice ducks and geese from miles away.
Compete in either Junior (15 years and under) or Senior (16 years and up) championship events. All ages and skill levels are welcome.
Events Include
Earl Wilkins Memorial Sneak Shooting Championship
Hy Dahlka Memorial Layout Shooting Championship
Nate Quillin Memorial Punt-Boat Race
Jim McIlhinny Memorial Duck Boat Rowing Race
Ed Lezotte Memorial Marsh Shooting Championship
Senior & Junior Lake Erie Layout Shoot
Categories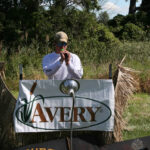 From haunting moans to resonant quacks, participants will compete in various categories, including Single Duck, Team Duck, Single Goose, and Team Goose calling.
Each category offers a unique opportunity to display their talent and captivate both judges and spectators alike.
Judging Criteria
Contestants will be evaluated based on the authenticity, clarity, tone, and versatility of their calls.
Our esteemed panel of judges, comprised of seasoned waterfowl hunters and calling experts, will assess each performance to determine the champions.
How to Participate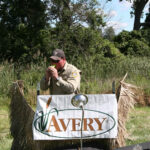 Are you ready to showcase your calling prowess? Register for the Duck & Goose Calling Championship and step onto the stage to leave a lasting impression.
Whether you're a seasoned veteran or a rising star in the world of waterfowl calling, this is your chance to shine and be part of an unforgettable competition.
Duck and Goose Calling Chairperson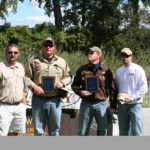 Chairperson Bob Whitwam at (734) 587 3221
Co-Chairperson Bill Barrow at (734) 675 0121
Winners of each event will receive a handsome plaque. The Senior Grand Champion receives a trophy.
Both Duck and Goose Calling Contest Winners are eligible for the World Duck Calling Contest held in Stuttgart, Arkansas.
Check this video to hear what a championship goose call sounds like.
Events & Seminars
– Get tips & information from experts.
– Compete in punt boat races and shooting events.
– Wildlife Art Show – Sign up to display artwork and get details.
– Wooden Midwest Decoy Contest, Decoy carving.
– Events for kids & families: BB-gun shoots, archery, duck ID, make-your-own fishing lures, and much more.
– Reach board members, and staff, and get directions to the show.
– Find out about the history of the Michigan duck hunters tournament.
– Some of What We Have Done Over the Years.
– Michigan DNRE Offical Map of the Pointe Mouillee State Game Area